SOLUM works in collaboration with many of the world's leading retail brands. We have established a name for ourselves globally, having provided 70 million tags to over 6,000 stores in 35 countries.
We want to partner with experts in their industry, tech-forward business leaders who value innovation and quality above all else, and companies with successful sales track records. But more than that, we want partners whose work ethic and vision align with ours. We are setting our sights long-term.
Align yourself with the best, and reap the benefits.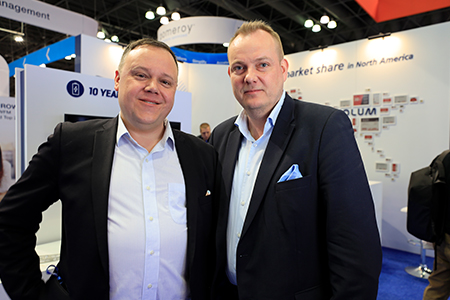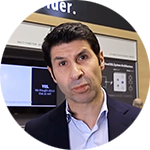 "We are very proud to work with SOLUM, because they are the best solution providers in the retail market and in the industrial sector."
Jaime Brigidano del Pozo Sales Manager Ovelar Accessories Spain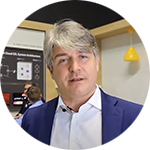 "I must say that in this 5 years the cooperation with SOLUM has been very prolific. For example the new solution, Newton, it's a big advantage now for us. We can present a solution to the customer that really fulfills their needs."
Mauro Barosi General Manager Omnisint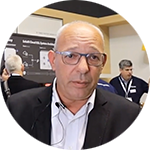 "The real nice thing about this introduction of this new series is that this is a giant step forward in technology in the industry of ESLs."
Eduardo Molina CEO ASTS Spain

What criteria do you need to meet to be a SOLUM partner?
We need to know we're working with only the best in order to preserve SOLUM's high standards of quality. Generally we look for leading organizations with:
Capability to provide onsite service nationwide.
Willingness to undergo education and training for SOLUM ESL solutions.
Has at least 5 years' experience in retail service section.
Positive feedback from their current/previous retail customer.
Provide service with a reasonable price but still sustainable.
Capability to handle servicing for both software and hardware of SOLUM ESLs.

Solum America Inc.
65 Challenger Rd,
Ridgefield Park,
New Jersey 07660, US
John Revie
Senior Vice President of Sales
+1 (201) 407 4640
johnrevie@solu-m.com

Solum Group Headquarter
357 Guseong-ro, Yongin-si,
Gyeonggi-do 16914, KR
Kevin Jeong
Business Development Manager
+82 10 5298 5852
jeongfanei@solu-m.com

Solum Europe GmbH
Am Kronberger Hang 8
65824 Schwalbach am Taunus
Germany
Stefan Völkel
Sales Director
+49 (0) 162 296 3186
stefan.voelkel@solu-m.com
Hyojin Lee
Director Sales Industrial & Retail
+49 (0) 170 916 6857
hj4569.lee@solu-m.com