SoluM's innovative Item Label is the world's first electronic label
to digitalize pricing and product information beyond shelf level and onto individual products.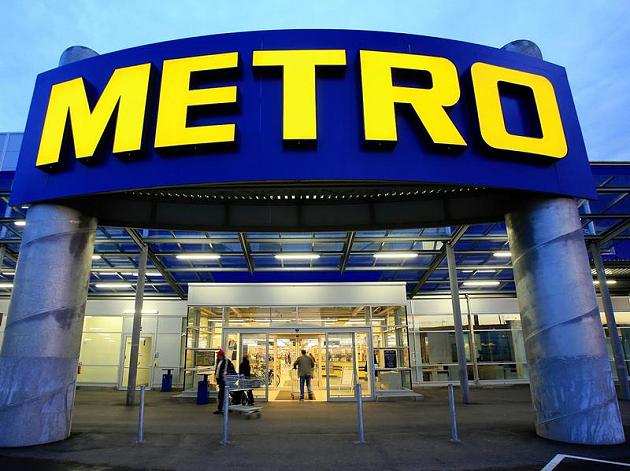 | | |
| --- | --- |
| Sectors | Super / Hyper |
| Country | German, Global |
| Number of stores | 750 |
| Introduction | 2014 Year |
| Product family | Graphic Label, LED Label, LBS |
Germany's METRO C&C, a global wholesaler, has been operating LCD 7 segment labels from other manufacturers since 1996. In 2014, METRO successfully transitioned to the new graphic ESL solution from SoluM. Currently, SoluM ESL is installed in more than 150 stores in 9 countries providing convenience to customers along with efficiency to store operation, and METRO C&C is constantly implementing and testing SoluM's new solutions.
METRO C&C collaborated with SoluM to introduce new ESL technology that could overcome the disadvantages of LCD ESLs that were in use at the time. METRO C&C requested a solution with easy installation and flexibility for different kinds of store formats in different countries. In addition, they also wanted a system that can update up to 50K labels fast and stable. A pilot test was decided to verify the system performance and the benefits of SoluM's new graphic labels.
In 2014, METRO decided to run a pilot project in its Leverkusen store with SoluM's graphic label. SoluM has helped to recover ROI quickly by building a low-cost system that takes full advantage of METRO's existing infrastructure. SoluM has proven its performance by providing stable store system with bi-directional communication and high-capacity/high-speed data processing technology. Above all, SoluM has become a global strategic partner of METRO by applying customized product line-ups and solutions tailored to the needs of each store in different countries.
By implementing SoluM ESL, METRO C&C has successfully built a reliable system, and are able to provide maximum convenience to store associates and customers through accurate pricing and operational efficiency. With the ESL solution, METRO is increasing sales and building its image as a future-oriented distributor. METRO is pushing ESL expansion in its European and Asian stores with a strong partnership with SoluM, which is continuing to provide active support and new solutions such as LED blinking labels and LBS solutions.
Check out the excellence of SoluM ESL