Hanaro Mart, a regional chain, deployed SoluM ESL to focus on customer support & satisfaction, operational efficiency, and customer satisfaction.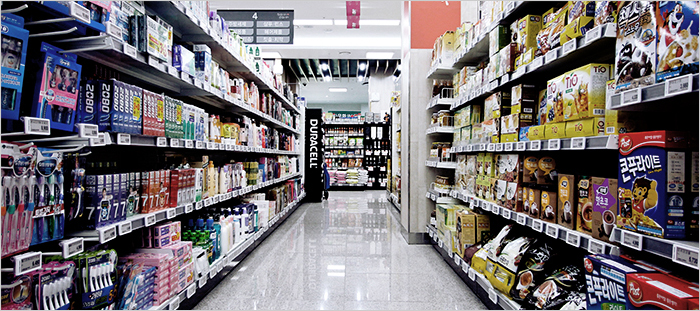 | | |
| --- | --- |
| Sectors | Grocery |
| Country | South Korea |
| Number of stores | 2,000 |
| Introduction | 2016 Year |
| Product family | Graphic |
The nation's largest grocery store operated by the local cooperative, HanaroMart introduced SoluM ESL starting in 2016. The ESL has reduced the paper label replacement and management time improving employee satisfaction and store operation efficiency, and helped employees focus more on customer service resulting in revenue growth. It has achieved better shopping experience by digitizing and upgrading store atmosphere and delivering accurate price information.
HanaroMart requested for a system with reliable and real-time price updates that can meet the stores promotional information changes that occur by the hour and day. It also needed the product to be able to display promotional information effectively with a system that can be easily installed and managed by store staff in all regions.
SoluM has introduced a fast price update ESL system based on compressed data transfer methods and 2Mbps high-speed wireless communication technology in addition to the convenient management tool like the Layout Designer. SoluM also proposed 3-color ESL to distinguish event products easily for effective promotion and customized protective covers for enhanced durability against possible collision with shopping carts. SoluM is working with System Integrator partners, which closely support each cooperative for continuous supply, installation and maintenance service.
With the adoption of SoluM ESL, employee satisfaction and management efficiency were achieved through real-time price updates, and higher customer satisfaction and reliability with better customer service. With the introduction of 3-color ESL manufactured by SoluM, HanaroMart built an upscaled and digitized store environment, becoming a benchmark target for other domestic and overseas retailers. SoluM has a strategic partnership with domestic SI partners (Techno Valley, Century Information Communication, Brain Consulting, etc.) and is pursuing ESL expansion for HanaroMart stores nationwide.
Check out the excellence of SoluM ESL