Successful ESL operation in more than 1,000 stores over 5 years
drives to adopt SoluM's new innovative solutions.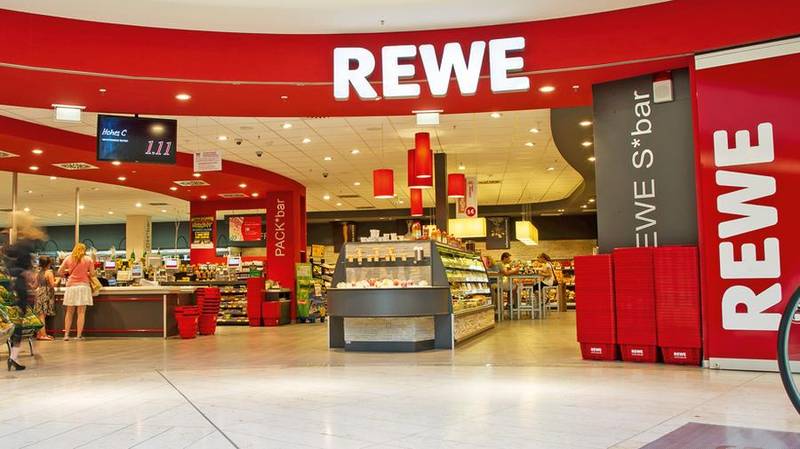 | | |
| --- | --- |
| Sectors | Super / Hyper |
| Country | Germany, Global |
| Number of stores | 9,000 |
| Introduction | 2012 Year |
| Product family | Segment, Graphic, Freezer |
REWE, Europe's top retailer, has reviewed several ESL solutions to improve its store environment, digitization and store operation efficiency. SoluM has proposed high-quality and low-cost E-Paper ESL and a system with fast and reliable updates. Since 2012, REWE has deployed SoluM ESL in over 1,000 stores and continues verifying the success of SoluM's ESL Solution.
One of the main drivers in REWE's decision for ESL was the desire to both simplify and revolutionize their shelf-labeling processes. REWE recognized that a fast, secure and reliable two-way wireless transmission system was needed in-store to enable real-time feedback on the status of the labels. It requested a product solution with clear shelf label visibility from the shopper's prospective. In addition, REWE was seeking a flexible solution for all types of stores: supermarket, hypermaket, express stores with refined design, easy to use and low infrastructure cost
SoluM appealed the reliability as the first e-paper based ESL provider and the only company that produces and supplies ESL with its own manufacturing capability. SoluM introduced high contrast and sharp display e-paper ESL, which solved the downsides of conventional LCD labels. With over 45 years of know-how in wireless communication technologies and in-house IC technology, SoluM provided advanced RF (Radio Frequency) & dual communication ESL system that meets customer's requirements for real-time update and 100% price accuracy. In addition, SoluM provided REWE three different types of ESL with customized design which allows seamless integration within the existing store and shelf environment, reducing a significant infrastructure investment.
Now with ESL technology linking the POS price data with ESLs, REWE stores can automatically display accurate pricing information real-time and implement dynamic pricing at the shelf level. Using ESL, REWE also enhanced the shopping experience by taking another step forwards to digitalizing the store and increasing the eco-friendliness of the store environment. From the continued 5 year success of ESL deployments in over 1,000 stores, REWE continues to adopt SoluM's latest ESL technologies to further increase store innovation and promotion effects.
Check out the excellence of SoluM ESL